We produce and sell Trentino quality since 1922
Providing products for parties and events
Claudio Remo Anselmi's company offers a complete supplying service of a wide range of products for organized holidays, festivals or other events as well as supplying many local accommodation structures, restaurants and canteens.
This kind of service includes the providing of the desired ordered products, a prompter delivery in the chosen place with proper means of transport to ensure the ideal conditions for the correct preservation of the goods, as well as the picking up of goods that had not been used, with regard exclusively to products with long time conservation.
Orari di apertura
Monday to Saturday
7:30 - 12:00
15:00 - 19:00
Sunday*
Riposo settimanale
News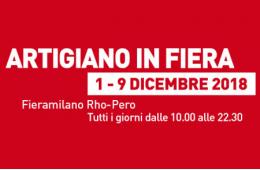 L'artigiano in fiera 1 - 9 dicembre 2018
Anche quest'anno parteciperemo alla manifestazione fieristica L'Artigiano in Fiera a Milano Rho-Pero, dall'1 al 9 dicembre 2018. Vi Aspettiamo numerosi ad assaggiare i nostri prodotti!
more