We produce and sell Trentino quality since 1922
Find out the services provided by Claudio Remo Anselmi's butcher
Click on the links below to find out the services offered by Claudio Anselmi Remo's butcher, a company specialized in the preparation and supply of typical products of Trentino gastronomy, like smoked ham (speck trentino), sausage and other cold cuts and meats.
News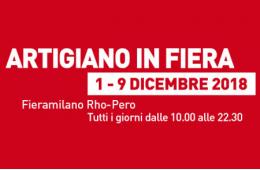 L'artigiano in fiera 1 - 9 dicembre 2018
Anche quest'anno parteciperemo alla manifestazione fieristica L'Artigiano in Fiera a Milano Rho-Pero, dall'1 al 9 dicembre 2018. Vi Aspettiamo numerosi ad assaggiare i nostri prodotti!
more