We produce and sell Trentino quality since 1922
Wholesale and products supplies
Over the years, we have constantly improved the traditional cold cuts and meats upon which our historical business is founded, as well as we have carefully added many other products, even frozen, to fulfill a always wider range of requirements as those related to the tourist sector.
From mushrooms to small fried foods, from bread to pastries both sweet and savory, fish, game meat…
A wide range of delights that can be promptly delivered in our region to hotels, restaurants, institutions and municipalities eager for high quality products and professional service.
Orari di apertura
Monday to Saturday
7:30 - 12:30
15:30 - 19:30
Sunday*
8:00 - 12:00
*Gli orari di apertura domenicali possono essere soggetti a variazione. Per qualsiasi informazione contattateci in negozio al nr: 0463.974103
News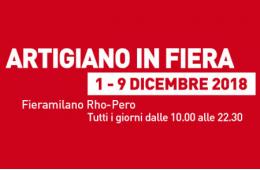 L'artigiano in fiera 1 - 9 dicembre 2018
Anche quest'anno parteciperemo alla manifestazione fieristica L'Artigiano in Fiera a Milano Rho-Pero, dall'1 al 9 dicembre 2018. Vi Aspettiamo numerosi ad assaggiare i nostri prodotti!
more