We produce and sell Trentino quality since 1922
The History of Claudio Remo Anselmi's company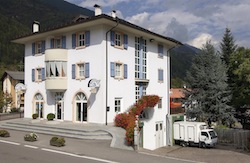 Our company was founded in 1924 by Giuseppe Anselmi, Claudio Remo's grandfather, who is the current owner and is directly involved in the business since 1983. In 1993 the entire building, the store, and a large part of the area used for the production and seasoning has been renovated.
The main traditional peculiarities of this handicraft production has remained unchanged over the years, even if some specific changes related to organizational structure and equipment have been implemented.
The mission of this company is to prepare specific typical products in fully respect of the traditional production process. The time and patience needed to achieve the quality of all products provided by Anselmi is one of the main secrets and strengths of this production system.
The offered products are carefully selected by the owner that not only directly performs the preparation procedures and transformations but he also verifies constantly their suitability.
Anselmi's butcher currently represents one of the largest and most remarkable business in the processing and production of beef and pork meat as regards for this geographic area. It's a leading company in the beef meat wholesale and slaughter since 90 years.
For quality, experience and tradition, Claudio Anselmi Remo is the ideal supplier for catering business, restaurants and canteens, hotels, and retail stores focusing on the quality of Italian handicrafts production such as butchers, supermarkets and shops renowned for food and wine. Anselmi offers pork and beef of high quality and guaranteed meat, and it's able to pay close attention to every aspect of its products preparation in order to offer to its customers the necessary support and cooperation to meet their needs.
Their traditional care for meat provenance and traceability, to fulfill every possible consumers requirement, has considerably contributed to the success of Anselmi's business.
Orari di apertura
Monday to Saturday
7:30 - 12:00
15:30 - 19:00
News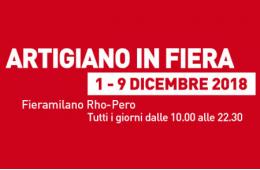 L'artigiano in fiera 1 - 9 dicembre 2018
Anche quest'anno parteciperemo alla manifestazione fieristica L'Artigiano in Fiera a Milano Rho-Pero, dall'1 al 9 dicembre 2018. Vi Aspettiamo numerosi ad assaggiare i nostri prodotti!
more